There literally are hundreds of JPEG to PDF converters, some free while others you have to pay a premium to use them. You will also find offline and online converters, but the quagmire is telling which converter is the best in 2018. Take the guesswork out of converting your JPEGs into PDF formats by getting Advanced Scan to PDF Free. Read on to the end of this review for a comprehensive guide on how to convert your JPEG files into PDF format using the best JPEG to PDF converter of 2018.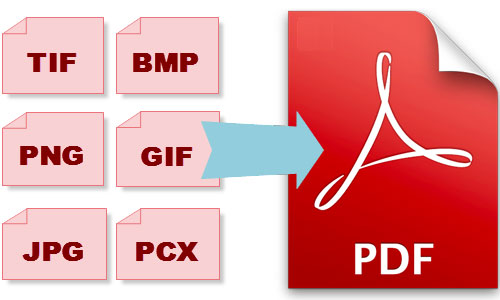 ---
Advanced Scan to PDF Free Overview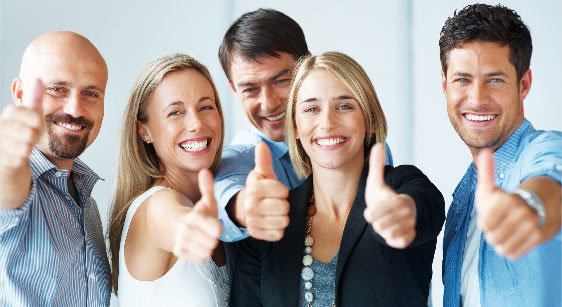 100% Free
There is an ever-increasing need to save money, and whenever you get the opportunity, you have to take it. The software is free to use with no signup and limitations. Compared to the premium conversion software, Advanced Scan to PDF Free has similar if not better features.
Convert your JPEG Files into PDF for Easier Digitizing and Sharing
Whether you are scanning or you already have the JPEG images on your computer, this software can digitize and share your files on the internet or your local office network. You can scan and convert JPEG and paper documents containing texts to into PDF format for easy distribution, and you can analyze it and track any changes made to the documents.
Wide Range of Supported Image Files and Documents
Advanced Scan to PDF Free allows you to scan a wide range of documents and image files. You can scan magazines, newspapers, essays, business records, customer purchase orders, hardcopy pictures, and any other type of image and documents you have in your office or at home. This is the perfect tool for fast-tracking your transition into being paperless. Better yet, you can transform the images captured with analog and digital cameras.
Fast Conversion Process
Advanced Scan to PDF Free supports multi-core CPU technology that allows for high speed and advanced scanning and conversion process. The compression technology, as well as cutting-edge PDF Generator, makes the conversion process to last no more than a few seconds irrespective of the size or number of the images.
High Output Quality
The resulting PDFs are of high quality than you would expect from this freeware. You can use to produce Ultra HD scans, and it retains the original quality of the actual photo. However, you get the chance to define the quality of the output by selecting your preferred output compression settings, as well as paper size. Advanced Scan to PDF Free has optical character recognition (OCR) to read every character and display it in the highest quality possible.
---
Frequently Asked Question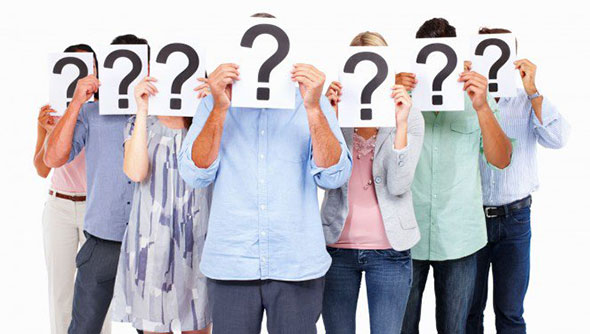 Q: I have used JPEG converter software before, but as soon as it converts into PDF, I have no control over it such as editing or encrypting the documents to keep ensure my data stays confidential. What can I expect from Advanced Scan to PDF Free to safeguard the integrity of my information?
A: Advanced Scan to PDF Free allows you to various document security options such as applying a digital signature, as well as encryption and decryption of the PDF files. The digital signature allows you to ensure that the content in the PDF is not falsified. Encrypting allows you to secure your document with a password ensuring that unauthorized parties do not get to view your confidential information. Decryption allows you to remove the password to modify the PDF file as well as to print it.
---
How to Convert JPEG to PDF Using Advanced Scan to PDF Free
Step 1: Download and Install the Software
For a clean download, we recommend that you download the software from our site since we cannot vouch for third party sites that they have a clean download link. The installation process is easy and straightforward, and the wizard creates a desktop shortcut for easy launching.
Download Advanced Scan to PDF Free
Step 2: Input the JPEG Image Files
After launching the software, click 'Import' to choose the JPEG image you need to convert. You can convert a large batch of files by pressing 'Shift' or 'Ctrl' to choose multiple JPEG files.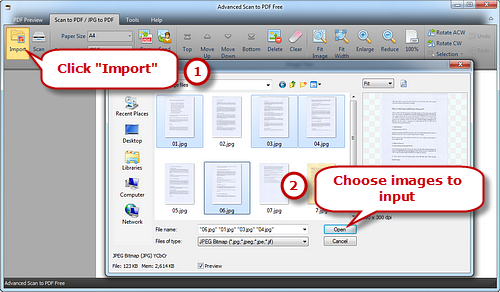 Step 3: Arrange Your Files
Click 'Open' and all the thumbnails of the selected files will be displayed on the pop-up preview window. Click 'Bottom/Top/Move Down/Move Up' buttons to arrange the images or drag the thumbnails to your preferred position. You can remove the tasks you do not need by clicking the 'Clear' or 'Delete.' Fit the image to your desired proportions by clicking 'Fit Width,' 'Fit Image,' 'Reduce,' or 'Enlarge.' You can also correct the image to the upright position by clicking 'Rotate CW' or 'Rotate ACW.'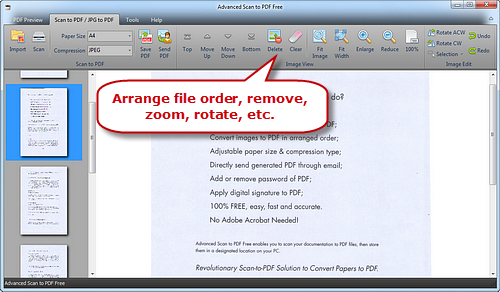 Step 4: Convert JPEG into PDF Format
Choose your preferred page size from B5, Legal, A0-6, Letter, and Ledger. Choose your preferred compression from RLE, JPEG, G4Fax, and G3Fax. Click 'Save PDF' to select your preferred output folder and click 'OK' to convert the JPEG files into PDF.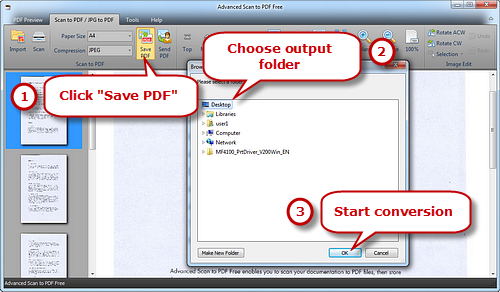 ---
Advantages of Using Advanced Scan to PDF Free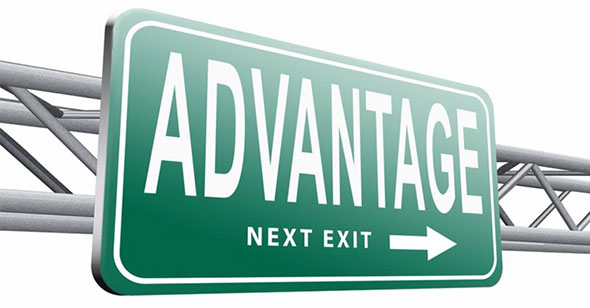 Simple yet powerful interface
Wide range of supported formats
Fast conversion process
Easy and straightforward user interface
High output quality
---
More Uses if Advanced Scan to PDF Free
Resizing PDF Files
The large size of many PDF file can be a pain for many of us. They can be too hard to read on your devices or PC – it may take you couple of minutes just to open them, let alone the sluggish response when you scroll on the pages. The worst scenario, your reader app/e-reader device/computer may freeze.
Not only can you convert images into PDFs, you can use Advanced Scan to PDF to reduce the size of the file. With the software, you can expect features that allow you to customize the file by removing tags, compress the images and so much more.
---
Useful Terms to Consider

JPEG – It is a file format commonly used for lossy compression of digital images especially those used in digital photography.
PDF Generator – This is a software used to create and convert different types of files into PDF format
Ultra HD – This latest image/video resolution format containing 3840 x 2160, which is four as many as in the standard HD image or video.
---
Conclusion
Without a doubt, Advanced Scan to PDF Free is the best JPEG to PDF converter software in 2018. Ensure that you get the latest version for a fantastic conversion experience.