The world has gone digital. Human race has not put a halt after bringing the hallmark inventions like computers and fast internet to the doorsteps of common people. Efforts are still being made to achieve further success in the field of innovations which are intended to reap the maximum boons of advanced technology. As a result, various software and gadgets find their way to the market in order to add value to the life of earthlings.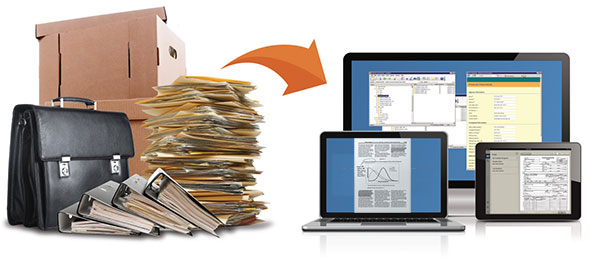 Advanced Scan to PDF Free is also one of such software which can make some cumbersome routine tasks easy for many of us. Whether it is a classroom at a school, conference room at an institution, a lecture theater at a university or a meeting room in an office – computers, laptops and multimedia solutions are an essential part of it. Such environment results in situations where we need to compile some images in the form of a single file for the purpose of keeping record, compiling information or sharing the content of multiple images for correspondence.
Advanced Scan to PDF Free can prove itself useful in these situations. Let's explore it further in the upcoming paragraphs that how it does so.
---
What to Look for When Choosing Scan to PDF Software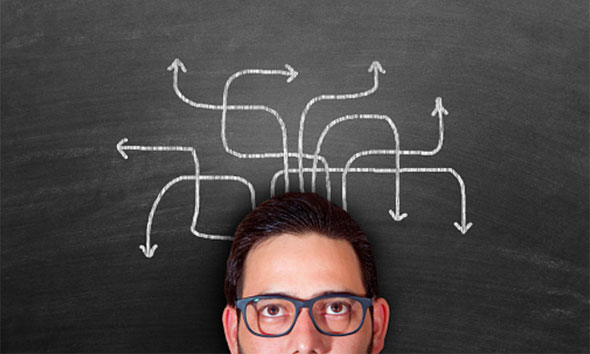 While looking for a scan to PDF software to convert documents, images and paper based information into PDF one should consider the basic attributes like cost, performance, space on disk and security to decide the best among the available options. There are numerous types of software available in the form of paid and unpaid versions however one should look for those freeware that provides all the important functionalities without luring the users to install the paid version or prompt them every now and then to spend some more bucks to add extra features and functionalities to the installed utility.
The deciding factor should be the ease to convert analog information to the secure and compact digital format that is PDF. Moreover software should accept all the important image formats and it should be clean from any kind of security threats. Its design should not put too much load on the processor and it should grab little space on the storage.
---
Pros
Advanced Scan to PDF Free has got all the salient features of a diligently designed software for optimum performance. we can enlist its advantages over its counterpart software in the form of a list: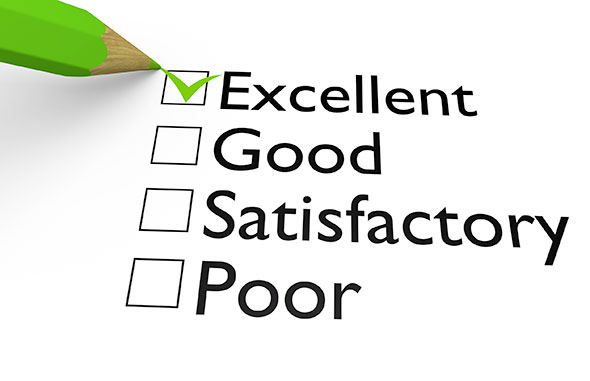 Absolutely Free
Sound and Secure
High performance
Accepts all the image formats
Matchless features
Way to a paperless environment
Active user Support
Let's introduce you to the amazing features of Advanced Scan to PDF Free which make your tedious work easy and spare you from hectic routine of arranging a lot of scanned images in a presentable format.
---
Specialties
Advanced Scan to PDF Free is not a mere converter, here are its some of the specialties that make it stand tall among other software of its kind: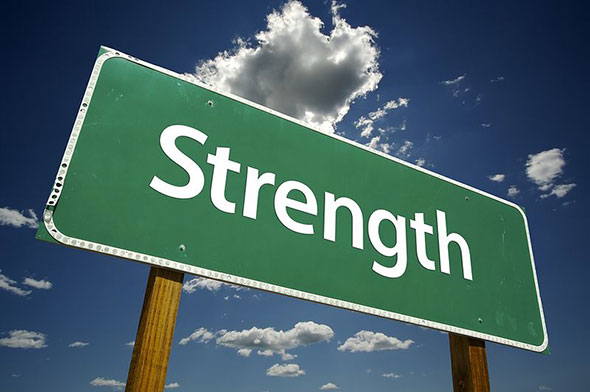 It allows you to adjust the images and also allows you to check the final form by allowing you to preview the images with your desired settings before converting them in to PDF. After all we use PDF format for keeping our image adjustments intact for whoever views the document later.
It also provides you the ease to share the converted files directly to your default email service.
You can add the passwords to the converted PDF files so that they can only be accessed by those people who are intended to receive them.
The option to add a digital signature improves the authenticity of the file and saves you from any possible intrusion that can put the data integrity at risk.
It saves precious time by conducting the conversions rapidly. Whether the loaded images are less or huge in number the process of conversion never makes you wait for long.
The output PDF files generated by Advanced Scan to PDF Free are in good quality. You can confidently use its results as an input for Optical Character Recognition tools to further convert the PDF files to Word format.
---
How to Scan to PDF Exactly?
Download the software on your machine and launch it from the newly formed icon. The interface is quite similar to some built in programs of Windows therefore you will not feel any difficulty in hoping through the options and features of the program.
Download Advanced Scan to PDF Free
A- Selecting the Scanner
Whenever you need to scan some documents, attach the scanner with your computer and click on the button named as "Scan". It will prompt you with a list of all the scanning devices attached so that you may select the one which you intend to use for scanning the documents and images.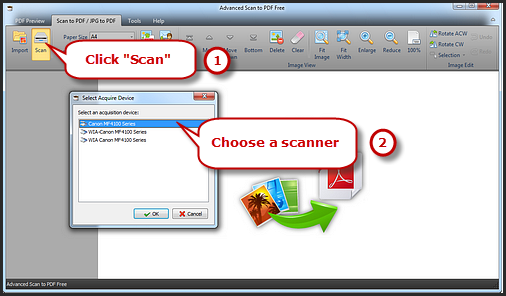 B- Start Scanning
After selecting the scanner you can add the images and pages to the scanner one by one and keep using the "Preview" button to see how they will look after you have clicked "Scan". From here you can load freshly scanned images to the program for further editing and adjustment before converting them to a PDF.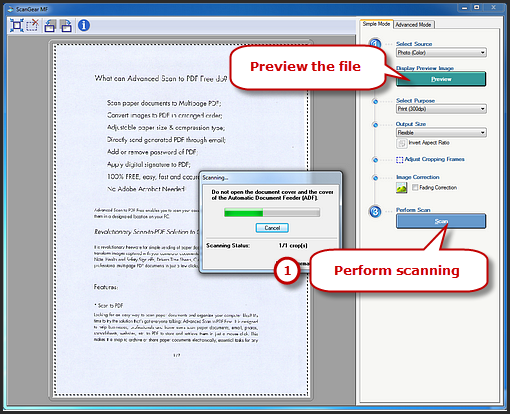 C- Convert to PDF
After loading the images and adjusting their size, orientation and order – click "Save PDF" to conclude the process. It will result in a PDF file stored in your desired output folder. Steps are also shown in the below mentioned image.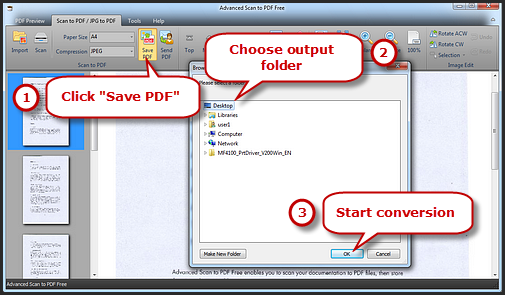 ---
Tips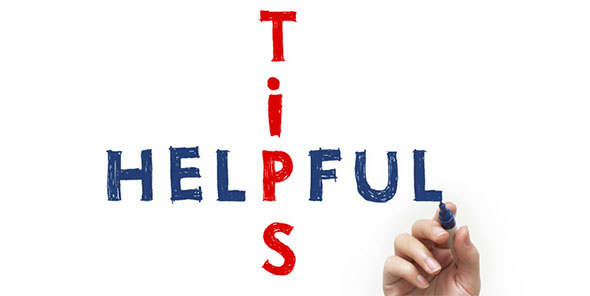 It is recommended to download Advanced Scan to PDF Free from official website.
By carefully selecting the page dimensions and choosing the appropriate type of compression will considerably improve the output quality.
Use "Import" button to browse the images that you want to convert and load them in the program simultaneously. Once the images are loaded you can adjust them by using options like "Rotate", "Fit Width", and "Reduce" etc.
---
Conclusion
Advanced Scan to PDF Free is superb software for converting various forms and formats of images to PDF. Whether you have got photographs or a pile of documents in the form of papers you can scan them and use Advanced Scan to PDF Free for converting them into a PDF for archiving, sharing and day to day use.