Do you know that you can scan multiple JPG images and paper documents and convert them into PDF for easier archiving and sharing? One ace millions of people have up their sleeves for converting JPG to PDF is our Advanced Scan to PDF Free. Read on to the end of this review and see how this software can make your life easier.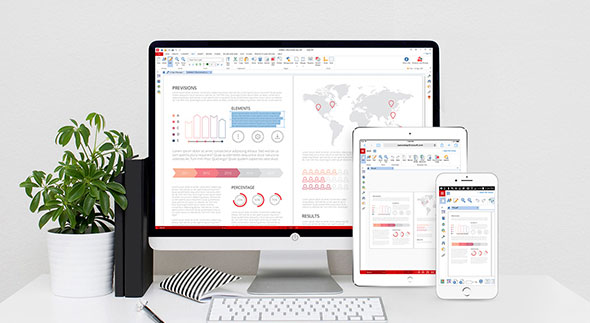 ---
Solutions Offered by Advanced Scan to PDF Free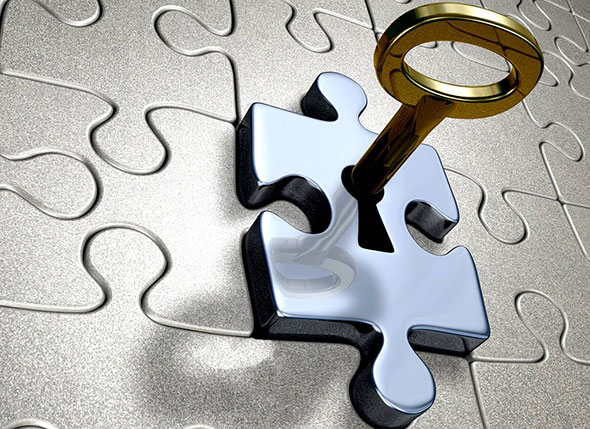 Convert JPG Images into PDF (Original Quality Preserved)
This is a simple to use software yet a powerful tool for converting all your image files into PDF format. This includes all type of image formats ranging from PNG, TIF, JPG, BMP, and GIF, just to name a few. Advanced Scan to PDF Free converts and accurately preserves the layout of the original images. This way you can scan your hard copy documents and images for easier digitizing, distribution, and you can easily track as well as analyze the documents.
Advanced Scan to PDF Free retains the same quality of the image after the conversion process, without a bit of quality loss. If you are trying to create a PDF album from your photos, you can be a second-to-none solution to combine all your captured moments with the most authentic color.
Encrypt and Decrypt PDF Files
Most PDF software offers the encryption and decryption features but at the cost of losing the integrity of your files. However, with Advanced Scan to PDF, you get to protect your PDF files without losing your data's integrity. The software allows you to encrypt your PDF by adding a password, and this prevents unauthorized parties from viewing your confidential information. You can also remove the password when you need to modify, copy, or print the encrypted files.
Apply a Digital Signature to Your PDF
You have probably had the problem of getting your documents edited as well as other falsifying techniques. With Advanced Scan to PDF, you can identify and authenticate the contents of the PDF and verify that it is intact. You can do this by signing the PDF without printing it by applying a digital signature.
---
Frequently Asked Question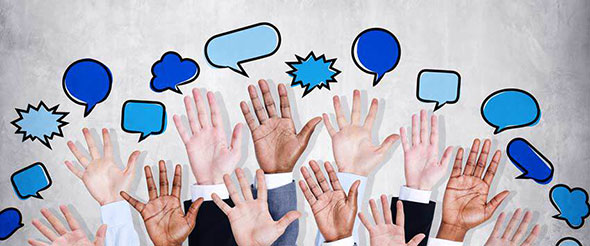 Q: I have had a bad experience with other software that claims to convert my document into PDF format, only to find that there are certain formats that they cannot handle. What formats does Advanced Scan to PDF Free support?
A: It is unfortunate that you had to go through all that trouble for nothing. Advanced Scan to PDF Free can handle all types of documents as well as image files. It gives you the power to turn all your newspaper clippings, novels, essays, magazines, reports, record, and comic books. You can also convert all types of documents from Driver's time sheets, safety sign-offs, proof of delivery, and so many more. This way you can embark on a journey to transition from archiving papers and go into a digital archive that takes less space. Better yet, you can scan and convert the pictures from your analog camera as well as convert your digital images captured with a digital camera or smartphone into PDF. Make the smarter choice and download the latest version of Advanced Scan to PDF Free.
---
Amazing Advanced Scan to PDF Free Features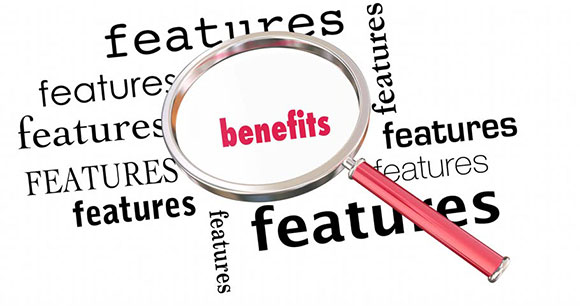 Adjust Your Scanned Images
You can use the software to rotate them in clockwise as well as anti-clockwise direction, as well as rotate them vertically or horizontally, to your preferences. You can also use Advanced Scan to PDF Free crop the images to your preferred size. Better yet, you can crop the image selection to the provided clipboard and paste them to image editing software. However, the greatest thing about this feature is that you can Undo and Redo the functions to rectify any mistakes you may have made in the adjusting process.
Embedded Outlook
You will not get a problem with sharing your PDF files using Outlook with one click attachment of your files. The integration of Outlook into Advanced Scan to PDF helps in handling e-mail communications with high efficiency as well as simplifying email searches as well as retrieval. This goes a long way to bridging the gap between your file and Outlook to ensure quick sharing of files with your colleagues, family, and friends.
Preview the PDF
Advanced Scan to PDF Free allows you to preview the image and the converted PDF before you save it. This allows you to ensure that you make the proper modifications before saving.
Secure Confidential Information
Advanced Scan to PDF Free allows you to encrypt and decrypt your PDFs by setting a password. This ensures that no one can view your confidential information you can also add a digital signature to protect the integrity of your data.
---
How to Convert JPG to PDF using Advanced Scan to PDF Free
Step 1: Download and Install Advanced Scan to PDF Free
We highly recommend that you download the software from our site, we cannot vouch that the third party sites that carry the download link. The installation process is easy and straightforward, and the wizard creates a desktop icon for quick launching. Click 'Import' to load your scanned JPG images.
Step 2: Adjust the Image
The image will appear with the program window. Click 'Fit Image,' 'Enlarge,' 'Fit Width,' or 'Reduce' to modify the image to your preferred size. Click 'Rotate CW' or 'Rotate ACW' to correct the image to the upright position. Drag the cursor to select the part of the image you wish to copy, crop, or delete. The best thing is that you can scan several images and the previewer window will display the thumbnail images. Use the 'Top/Bottom/Move Down/Move Up' to arrange the thumbnails in your preferred order. Click 'Delete/Clear' to remove the unwanted scanned images.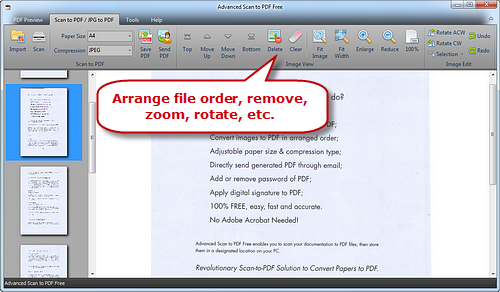 Step 3: Convert and Save the JPG Images to PDF
Click 'Page Size' to select the size of the page you prefer, then 'Compression.' After this 'Save PDF' to choose the output folder then 'OK' to convert the JPG images to PDF.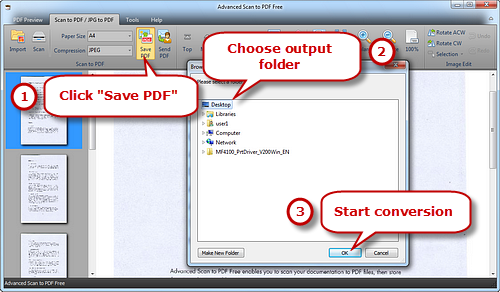 ---
Expert Review
"In my opinion, Advanced Scan to PDF Free is the most versatile tool offering the best convenience. The software delivers fantastic features to customize your newly created PDFs. The best part has to be the fact that you can straighten the JPG file before converting it. "
—–Albert Winslow, SoftPedia Editor
Download Advanced Scan to PDF Free
---
Useful Terms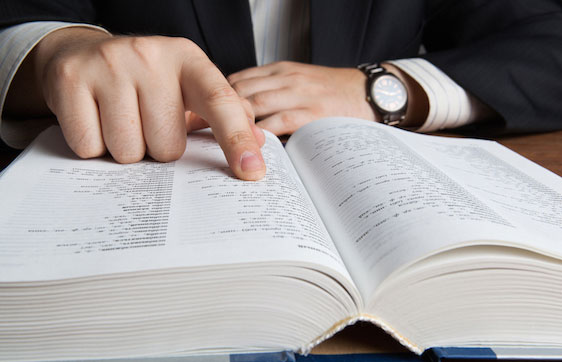 JPG – This is a file extension for lossy graphics files. There are two types of JPG, JPG/Exif used in digital cameras, and JPG/JFIF used on the internet.
PDF – This is a file format used for the presentation of documents, and it is independent of any hardware, operating system, or application software.
Digital signature – This is a mathematical technique used to validate the authenticity of digital documents and messages.
---
Conclusion
Advanced Scan to PDF Free is the best amongst its peers with millions of downloads thus far. Ensure to get the latest version of the software to enjoy unmatched conversion of JPG to PDF experience.